Foreign Property Investment Continues To Climb in Sarasota
Posted by RaveisFlorida.com Support on Friday, February 10, 2012 at 2:18 PM
By RaveisFlorida.com Support / February 10, 2012
Comment
Real Estate Boom
The words "boom" and "real estate market" have not been seen together in Florida in close to five years. After a deep market crash in 2007 the "boom" officially ended and many in the business had taken to retiring the phrase all together, but something interesting is happening in Sarasota, FL and surrounding areas that have Realtors scratching their heads, but not in a bad way this time.

In the last three years the number of foreign Sarasota real estate property buyers has skyrocketed. Florida has long depended on its tourism trade to bring in substantial income from foreign entities, but now it appears that real estate is an arena that is really bolstering the state of Florida and specifically the counties of Sarasota and Manatee.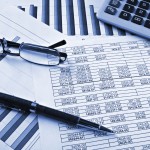 The number of foreign-owned properties rose 10% last year and the percentage of foreign owned properties is up nearly one-third since the 2007 market crash. Foreign buyers in Sarasota are in the market for Sarasota condos while the buyers eyeing North Port are grabbing up single-family homes and vacant lots at rock bottom prices.

The foreign real estate boom is especially helpful to the state of Florida and its contractors for several reasons, but the most influential trend is the propensity for foreign buyers to pay cash. The United States is one of the only nations with residents' who rely so heavily on credit and financing. The foreign buyers who are coming into Florida today are from oil and resource rich parts of the world and they are buying properties with cash. Their taxes are paid in cash as well. This cash-structure is something that the American public simply doesn't deal in often, but it especially beneficial to all parties involved; including the buyer. A recent National Association of Realtors valued the foreign buyer market at $82 billion per year; with Florida taking nearly 31% of the market. Florida's share of the foreign market skyrocketed from 9% three years ago to the numbers now available.
Foreign Investment Areas
Currently there are some $1.7 billion in foreign-owned properties in Sarasota and Manatee counties, alone. $1 billion is directly tied to individuals or investment groups with Canadian addresses. The reason is understandable. The long, unyielding winters and the short flight time from Ontario to Florida makes the sunshine state an ideal winter local. Add in the fact that Ontario and Canada as a whole has not been hit by economic downturns and a strong Canadian dollar and it is easy to understand why our neighbors from the great white north are grabbing up
Siesta Key real estate
properties by the fistful.
Florida is no stranger to foreign investment. There are pockets of foreign owned investment properties throughout the state. For example Britons have been dealing in Orlando real estate for some time now. Argentinian and Brazilian buyers have been focusing on the Miami and South Beach areas. French buyers have been no strangers to North Port for the last decade, either. The recent spikes and changes in foreign buying, however, are interesting to say the least.

The other spikes are a bit harder to understand. Buyers from Slovakia, Poland, Israel and Switzerland have all been seen in the area in the last three years. The pattern is hard to decipher, but one can assume the warm weather and low prices have something to do with it. Word of mouth marketing, as well, seems to be heavily at play. It seems that Sarasota investment property is considered a solid investment at this point in the game and that may very well be true, but investors should still do their due diligence on any property they buy.
The Right Time to Buy?
Those coming in today and purchasing land are doing so at extremely low prices; essentially, it is believed that there is nowhere to go but up from here and many foreign investors are bringing their cash to American soil under that premise. The market has already burst and prices have fallen to the lost that have been seen in decades so buying when the market is so saturated, holding on and selling when the economy recovers seems like a safe bet. For many the properties are becoming rental properties until that time comes. The investment and business science behind the theory is extremely sound and our Sarasota real estate agents are happy to help clients find these deals.
For foreign investors looking to protect their properties, our Sarasota property management division can help with all the upkeep and maintenance.