Florida's Sarasota & Manatee Counties are some of the hottest real estate areas in the country
Posted by RaveisFlorida.com Support on Friday, July 17, 2020 at 3:42 AM
By RaveisFlorida.com Support / July 17, 2020
Comment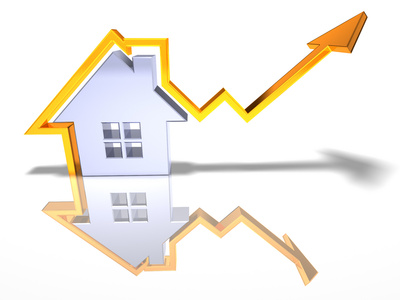 Located on Florida's Gulf Coast, the counties were impacted by the real estate bubble and the recession that followed just like the rest of the country. However, though real estate continues to struggle nationally, sale prices are rising and sale numbers are hovering around all-time highs in Sarasota and Manatee counties. Not only is this a good sign for home sellers, it is a good sign for everyone who is living in these counties as an indication of the economic strength of the local area's economy.
Sale prices in both Sarasota and Manatee Counties have increased significantly in the past year as the area's economy continues to grow and strengthen. The median sale price of homes in Manatee County grew from $225,000 to $257,111 from May 2014 to May 2015. Condo prices moved from $157,600 to $160,000 during the same period. In Sarasota County, prices jumped from $191,500 in May 2014 to $230,000 in May 2015. Sarasota condos also shot up in the past year, from $175,000 in May 2014 to $210,000 in May 2015.
Sales of both single family homes and condominiums in Sarasota County are up 20 percent, while Manatee County homes are up 14.3 percent and condos are up 1.5 percent. The 1.5 percent growth in condo sales in Manatee County is largely due to the small number of condos on the market. In May, there were 1182 sales in Sarasota County and 827 sales in Manatee County, which compares to April's numbers of 1222 and 813, respectively. This shows a marked increase over sales from May 2014, when there were 752 sales in Manatee County. Distressed properties remain a significant part of the market, with 15.9 percent of Sarasota County and 15.7 of Manatee County sales being distressed properties. This does show a decrease from May 2014 with the percentages were at 20 and 23 percent of sales, respectively.
The high sales numbers reported in 2015 are on pace to set annual sales records in both Manatee and Sarasota Counties. As the employment numbers continue to improve in the area, and across the country, real estate sales are also expected to improve in the area. As homes sell, fewer homes are available on the market, which should result in higher sale prices as buyers fight over a smaller number of properties.
The number of area homes available has fallen by double digits in recent months.
With the lower number of homes available for sale, it is expected that the number of sales will fall in the coming months. In fact, pending home sales are down for May. Sarasota County shows 949 pending sales, which is down from 1127 in April. In Manatee County, pending sales are listed at 667, which is down from 770 in April. While these numbers are not wholly unexpected, due to the seasonal residents leaving and tourists coming into the area, lower pending sales seems to indicate falling sales in future months. These numbers may, in part, reflect the current low inventory levels in the area. However, as the low inventory numbers continue to push selling prices higher, more owners will eventually begin putting their houses onto the market. As owners put their properties onto the market, the increasing inventory will help to keep sales strong into the future.
The percentage of available inventory that is distressed properties also continues to fall dramatically. Recently about 20 percent of the homes available for sale were short sales, foreclosures or other distressed properties. However, these numbers have fallen by more than half to 6.7 percent in Manatee County and 8.6 percent in Sarasota County. The decrease in distressed properties for sale is good news for sellers as sale prices should continue to increase as fewer and fewer distressed properties are available to buyers.
We'd love to help you find the perfect Sarasota property. Please don't hesitate to contact the team at Key Solutions Real Estate Group for assistance, or call (941) 894-1255.