Florida's housing Market Growing Stronger According to Top Economists
Posted by Brian Tresidder on Thursday, August 1, 2013 at 1:58 PM
By Brian Tresidder / August 1, 2013
Comment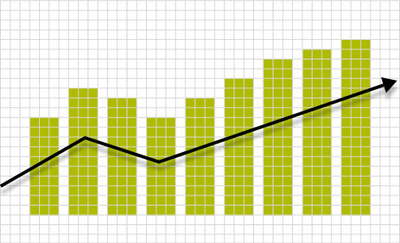 The housing market seems to be on the mend quite a bit faster than expected; and Floridians are seeing some market improvements of their own. The Sarasota real estate market for residential property will most likely continue trending upward through 2013- a pleasant New Year's surprise. Even though the growth seen in the State of Florida may be slower than the sales growth seen in the United States, as was stated by leading U.S Economists, Florida's housing market seems to finally be back- something residents looking to buy or sell have been waiting to hear since the market fell.
The Chief Economist for Florida Realtors, Dr. John Tuccillo discussed at the conference the greatness of the possibilities, which are starting to be realized by people involved in the real estate market. Other speakers, including Doug Duncan of Fannie Mae expressed their relief with general feelings that the real estate market is finally on firm footing once again, with many thanks going out to home suppliers, including those that take houses that are foreclosed on and turn them into sellable property.
Duncan, who is the senior vice president as well as the chief economist of Fannie Mae stated that the number of "distressed" properties (Sarasota foreclosures and short sales) is now lowering from 5 million to approximately 3 million. Though 3 million homes seems like a large number, it is quite a bit smaller than the prior 5 million stalemates that were not going to attribute to any sales; and which caused banks to be out a painful amount of borrowed money.
Fortunately, it seems as though mortgage rates will stay low. Duncan stated that Florida residents should not expect much of a change in their mortgages for 2013. The attitudes of the banks towards lenders will also remain consistent, with tight lending standards and loans only going to people with good credit.
These changes for the better didn't happen overnight. Tuccillo had seen the making of a recovery starting back in 2009, when homes' median sales prices started rising for all types of properties whether they were single family homes or multi-unit homes such as condominiums, townhomes, and apartment buildings.
The only negative facet of the Florida real estate market that the economists could pinpoint was the impact the number or foreclosures and distressed properties had on the rising market. In other states around the country such as California, prices are rising steadily with faster gains and rates. In Florida, prices are being pressured due to active distressed properties in high numbers. Though Florida is seeing a drastic change in the right direction, these factors are causing the state to experience slower growth than that of the real estate market in locations where the number of homes foreclosed upon (and not snatched up by investors) is much lower.
How To Tell There's A Market Rebound
There are a few different signs showing their faces that have made experts believe a market rebound is in the works for Florida. According to Tuccillo at the conference in Colorado, economists have noticed:
• 44% of sales closed on property were paid in cash. This shows that investors are once again starting to show an interest in Florida property.
• 19% of closed sales on Florida homes and property were by people from foreign countries, meaning individuals and investors from overseas are also leaning their necks towards Florida.
• There is a "below 6 months" supply of single-family homes available.
• Non-distressed homes (homes that are not foreclosures) no longer make up the majority of purchases. Traditional sales account for more than half of the homes sold in Florida.
• Short sales are making a comeback, while real estate owned sales have become the minority.
• Even though Florida practices judicial foreclosures, when a court must order the foreclosing of a home, the shadow inventory within the Florida real estate market has been gradually declining since 2009.
The Country Is On The Mend?
Accordng to the CAR chief economist, Leslie Appleton Young, it could be said that the real estate market of the entire United States is starting to make a strong comeback after years of uncertainty and tension. These conclusions were made after comparing the residential real estate data collected from California and Florida with that of the rest of the country.
Data from the NAR has demonstrated the strengthening of closed sales. It has also shown that home prices are on the rise. This is good news for individuals and families who have been holding out on selling their homes, for fear they would only be paid half of what they invested when they made the initial purchase.
Appleton Young stated that she and other economists are calling 2012 a time when the traditional seller has returned to the real estate marketplace. For the past few years, as stated before, people were afraid to put their property on the market due to low prices that would leave them in debt.
2013 is sure to be an even better year for anyone dealing in real estate. Rising prices will call for more sellers to put their property up; and with a high demand for housing while prices are still right, there will be many sales real estate professionals in Florida- and homeowners wishing to sell- can look forward to.
If you would like more information about the Saraosta real estate market, or to view any of the current Sarasota homes for sale, we'd love to help you out. Please contact Key Solutions Real Estate Group, or call #var-phone-number#.