December Sarasota Real Estate Market Report
Posted by RaveisFlorida.com Support on Tuesday, April 2, 2013 at 12:56 PM
By RaveisFlorida.com Support / April 2, 2013
Comment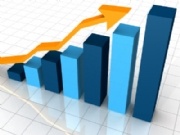 The Sarasota Association of Realtors just recently concluded after their December reports that 2012 has been their fourth highest year concerning sales in their ninety years of business. The estimated amount was calculated to be about 9,169 sales that year. According to their overall reports, sales have been considered to be at 9,697 back in 2003, as well as 11,267 in 2004 (this was their all time high in sales volume) as well as 10,562 in 2005.
In the month of December of 2012, they estimated to sell about 828 properties, which was a fair increase as opposed to their 764 sales back in November. In December 2011, they were only able to sell 644 units. As such, 2012 seemed to have been a promising year for the real estate market.
As for more specific details about their December report, there were 606 single family homes that month, and 222 condos sold. They have also currently proclaimed the lowest available inventory in over a decade. Which means they managed to make a greater amount of sales in the past year, than they have in a very long time. A possible contributing factor to their sales in the market may be the currently low mortgage interest rates as well as the rising local and national economic level.
Apparently, Real Estate is managing to find a resurgence in the marketplace. Sarasota Real Estate investors and properties have been able to survive the Recession, and are currently looking forward to a greater increase in sales in the coming months.
The Sarasota Association of Realtors (SAR)'s President Piro, is definitely looking forward to the rise in sales, as his agents have found more prospective clients walking into open homes and giving multiple offers on many of their available spaces. Not only that, but the current available inventory has dropped to last for about 3.9 months for houses and 5.9 months for houses. This is to say that the number of months is another measuring level to determine how many homes are available. To give a good comparison, in 2011, December inventory was at about 6.3 months for single family houses, and 9.2 months for condos. To give a greater level of difference, with 2008 being one of the lowest years in terms of overall revenue, SAR in November of that particular year had about 24 months worth of inventory in single family homes, and 41.7 months worth of inventory concerning condos.
According to those reports, the lower the available inventory, the greater the amount of sales were present during that time of year. The higher the inventory, one can guess the number of people who were even remotely interested in buying a home. Luckily for business, December of 2012 has had a better run than November of 2008. It's possible that prices may be in for a rise, and it will soon be a great time to sell for Real Estate Investors nation wide.
After the December report, 2012 definitely managed to show the increase in price of the homes available to the market. In 2011, prices were around the $156,000 mark, and in 2012, the average sale price came to about $175,000 for the overall year. As for the month of December itself, the median selling price of homes came to about $189,500.
On another note, however, pending sales in December 2012 was at about 782, which is definitely a decrease from the 905 pending sales reported in November of 2012. That is not to say, however, that sales will not be seeing a possible increase, especially in March, April, and May. According to President Piro, those months tend to report the highest numbers in both sales and prospective sales during the course of the year.
A few other figures to keep in mind are those concerning the overall real estate market surrounding the Sarasota area. Sarasota foreclosures and short sales in December 2012 were measured to be at about 32% of the overall market. This is actually good, as compared to 2010's figures to be at about 51% of the market being considered distressed sales. Also, to expand on those figures, only about 475 properties were listed to be short sales and foreclosures.
It seemed that 2012 had been a promising year for the real estate market, especially considering the numbers that the Sarasota real estate market report managed to give for the month of December. With the increase in prices and homes being sold, and the decrease of available inventory being held, there will be a better market in which Real Estate Investors will finally start making some money. There may still be a fluctuation in prices as the overall economy is still recovering from the recession. However, because 2013 is still just beginning, one can expect to see a greater increase in sales as the year goes along. Hopefully with the passing of the economic recession, a boom will be soon on its way to the market. It will definitely be interesting to see the next December report for the Sarasota Association of Realtors. Here's to another great year!
If you have any questions about the Sarasota real estate market or about the buying or selling process, we'd love to help. Please contact Key Solutions Real Estate Group, or call #var-phone-number#.