Competitively Priced Properties Attract Multiple Offers
Posted by Brian Tresidder on Friday, July 17, 2020 at 3:48 AM
By Brian Tresidder / July 17, 2020
Comment
The Sarasota Real Estate market is showing strong signs of improvement. With sales being at record highs for a period over the past couple of years, there are indications of the market strengthening. It is normal to see the housing sales slow in the summertime, but this year's sales were strong even during the traditional lull.
These positive reports are building momentum and creating what is known as a snowball effect. Because of the record low prices from the past couple of years,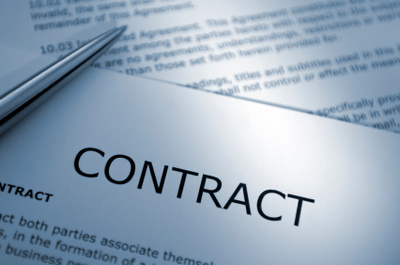 housing inventory is down. Actually, it is the lowest it has been in over six years. What this means for the seller is more opportunity to get multiple offers on their home. Buyers are finding that the selection is not as great as it once was which makes properties of value in competition.
No one wants to have to compete for a home, but as more and more people want to get in on these rock bottom prices, multiple offers come into play. While it is
great to have several offers on a property, the offers nowhere compare to the prices that occurred during the housing boom. Because the property values are at all-time lows, more people are feeling it's safe to get back into the market, which is causing price wars and shortage of inventory.
Buyers should feel no angst in being involved in competitive bidding, especially if the property is in a fair price range and is what they are looking for. A home that is getting much attention is usually priced low for multiple offers. The owners strategically price them below market in an attempt to draw multiple offers and create a bidding war. Here are some guidelines when being faced in a multiple bidding situation:
Have Financing Approved Before Shopping
Whenever faced with a situation where multiple offers come to the table, the seller wants the sure deal. The person who has the financing already approved may have the upper hand when faced with other offers with no financing. Any seller wants an ironclad guarantee and this is advantageous for the buyer to already have an approval in writing.
Always Use A Real Estate Agent
It is important to involve the help of a professional from the beginning. The market has changed dramatically and the buyers no longer are forcing the sellers to sell for rock bottom prices. The benefits to having an agent are vast. An agent understands the trends of the market and can help understand pricing. They can maneuver clients and when faced with a situation that has multiple offers, they can be an excellent liaison.
No Time For Low Bidding
When dealing with a situation where there are multiple offers, always go in with the best offer, or what is the maximum amount willing to pay. Ensure that the first offer has to be the best, because there is usually no second chance. The sellers strategically place their homes low in the attempt to lure multiple offers that can drive the price higher. They want fast closings and to get more for their home. Remember, most sellers overpaid for their houses according to today's prices. Sellers want to recoup any monies they can. Go in strong and stay firm that may be the only chance there is.
Keep Little To No Contingencies
Going in with a strong offer on price is important, as is avoiding having too many contingencies. Sellers usually want to sell their homes quickly and not mess with stipulations. They do not want to repair items or they would have already done so. While there are some clauses, like financing, that need to be placed in an offer, some properties can easily slip away with too many conditions in the offer. The seller will look at all of the offers and see which one gets them the money quickly and is hassle free. It all comes down to how bad the buyer wants the home and what they are willing to do to get it. This is where is comes in handy to have a real estate professional assisting.
Buying a home can be an overwhelming experience. While finding that perfect home can be difficult, it is important to have professional help and make the first offer a serious one. Many people lose homes in bidding wars and over silly things like contingencies. If it is the right home, be willing to bring top dollar to the table and never squabble over a small amount of money, if it is indeed the perfect home.