Changes in the Real Estate Market
Posted by Brian Tresidder on Friday, March 1, 2013 at 12:06 PM
By Brian Tresidder / March 1, 2013
Comment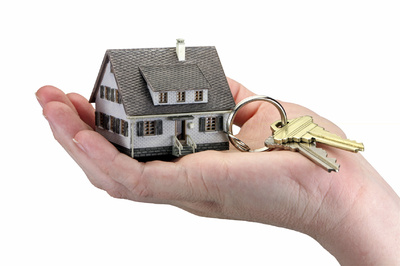 The number of homes available for sale in the Sarasota real estate market has been decreasing and it has caused property prices to rise in 2012. Some experts believe this trend may continue during 2013.
The increase in prices may motivate more property owner to sell, and builders to put up more homes. This would result in more homes being available for purchase.
In recent years prices of properties were lower by more than 30 percent, after reaching the 2006 pinnacle. Since that time property has usually been sold by people who were in a situation that forced them to sell. In 2012 real estate prices increased over 6 percent, when compared with the same time during the previous year. Experts believe the trend of rising real estate prices will continue in 2013.
The number of properties available for sale is reaching a low point, and this may cause a big change in the market. Predictions for an increase in property prices range from 3 to 5 percent. According to the National Association of Realtors (NAR) in November of 2012, existing property sales increased to their highest levels when compared to the previous three years. When adjusted for seasonality, the sales of existing homes increased 14.5 percent over the previous twelve month period. In the Sarasota market, price increases are expected to be even higher then the national average.
The number of properties available for sale has decreased to a seven year low. There is currently a 4.8 month supply. This is significant, since a six month supply is what most realtors feel is a balanced market in the ratio of sellers to buyers. The trend of increasing prices is expected to motivate more people to sell their property. This will especially be true for the property owners who have been waiting for an improvement in the housing market.
The November National Housing Survey conducted by Fannie Mae in November 2012, indicated an increase in the number of consumers who feel the time is right to sell their property. The increase was from 5 to 23 percent. That is the largest percentage increase since the survey was started in 2010.
Harris Interactive also conducted a survey which demonstrated 22 percent of current property owners are considering selling their property in 2013. According to the survey, property owners who purchased after 2009, and watched prices increase are the ones who will probably sell. Those who purchase troubled properties and repair them for resale will be a factor in the selling trend.
A reason for the decrease in properties available has been the hesitancy of property owners to sell when the prices were low. There has also been a decrease in the number of troubled properties on the market. This has attributed to the foreclosure crunch slowly subsiding.
With the increase of properties and sellers, it is also anticipated there will also be a rise in Sarasota short sales. Short sales are when the property sells for less than what the mortgage holder owes on the mortgage, as a way to avoid foreclosure. During November 2012, the FHA issued new rules for short sales. Some of the new rules require less documentation for a borrower to show hardship, as well as not being required to pay the difference between the final sale price and what the mortgage holder owes.
According to a report from Deloitte & Touche, 2013 will also see an increase in the purchase of single family properties from first-time buyers. A survey by the NAR showed 39 percent of mortgage holders in 2012 were first-time buyers, which is an increase from 37 percent in 2011.
If you would like to view any of the current Sarasota homes for sale or have questions on the overall market, we'd love to help you out. Please contact Key Solutions Real Estate Group, or call #var-phone-number#.