Benefits & Risks of Real Estate Investment
Posted by RaveisFlorida.com Support on Friday, July 17, 2020 at 3:43 AM
By RaveisFlorida.com Support / July 17, 2020
Comment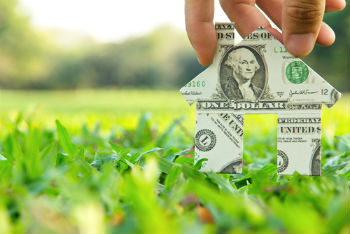 The bottom may have fell out of the real estate market in 2008, but it opened the door wide open for Sarasota real estate investors interested in seeing a profitable return on their investment. Today, housing prices are still staggeringly low, creating innumerable opportunities for savvy investors. If you are looking to allocate some of your investment capital into real estate, you will notice that there are many routes that you can take. Since every type of real estate investment has its own inherent risks and benefits, you should have a solid understanding on each before writing the check. Let's examine the benefits and risks of a few of the most popular types of real estate investment so you can choose the best route for your individual goals.
Individual Direct Ownership
This type of real estate investment involves purchasing properties on your own and taking care of every aspect of the investment, such as the leasing, management, and maintenance of the properties. However, you could also hire an experienced property management company to oversee the operations for a fee.
Benefits: You are in complete control of your investment, allowing you to make all of the decisions, have direct control of the asset, and reap 100 percent of the financial rewards.
Risks: You could be strapped with bad tenants and have to deal with other management issues, or you could choose the wrong property and assume full liability for any money lost on the sale of the home.
Partnerships with Those That You Know and Trust
Rather than owning a property outright and assuming full responsibility and liability, you could choose to partner with a family member, friend, or another like-minded investor that has the same investment plans or goals. If taking this route, it would be wise to know the financial position and work ethic of your co-investor. For your protection, you should have a written agreement that outlines the responsibilities of each party, such as who will manage the property. This will eliminate possible disputes that may arise.
Benefits: You will have less investment costs, both in the beginning and ongoing. You will also have less responsibility and be able to brainstorm with a partner with mutual interests. After all, two minds are always better than one.
Risks: You will have to share the profits with a partner that has direct control over the asset as well. You may also choose a partner that is less sound financially than you may have originally thought, and you also may disagree on the management of the property. In addition, you will still have the same risks associated with direct ownership that are listed above.
General or Limited Partnerships
Also known as private real estate investments trusts, these real estate investments require you to completely trust the "sponsor" to control a sizable portion of your investment capital. Unfortunately, many investors do not perform proper due diligence on their investment sponsors, such as reviewing their investing history, credit report, and investment tax returns. Many investors also neglect to check their civil litigation and criminal history, contact past investors they have done deals with, or consult with attorneys that can provide them with valuable insight regarding this type of investment.
Benefits: You are able to receive a decent return on investment without having to deal with managing the property. You can also benefit from partnering with an investor with considerable experience in real estate investments.
Risks: You give up full control of the property and could encounter unscrupulous sponsors, loss of investment, and personal liability.
Publicly Traded Real Estate Investment Trusts
This type of real estate investment requires that you invest in a large company that is strictly involved in buying and owning investment property. Unlike general or limited partnerships, there are numerous publicly traded REITs that can provide you with audited financial statements and extensive reports on their long-term operating histories. You simply need to choose a company that can provide you with handsome dividends and a long track record of results.
Benefits: With this type of investment, you are not responsible for managing any of the properties, have limited liability, and you have an experienced real estate investment company on your side.
Risks: There is the possible risk of losing your entire investment. Also, your shares in the company are subject to the fluctuations and risks of the stock market, which could result in diminished share value.
There are plenty of options at your disposal when it comes to real estate investment. The key to choosing the right option is weighing the benefits and risks of each and deciding upon your ideal level of involvement. Regardless of the option you choose, making the choice to invest in real estate will likely be a very wise and profitable decision.