Ask an Expert: Is Now The Time To Buy Sarasota Real Estate?
Posted by Brian Tresidder on Friday, July 17, 2020 at 3:46 AM
By Brian Tresidder / July 17, 2020
Comment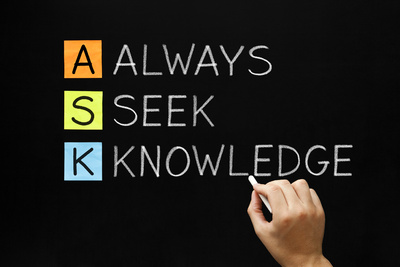 We receive questions every day from buyers around the globe concerning the market for real estate in Sarasota. Each week, our Broker Keith M. Redding will answer a few questions our clients have.
"
I read that the number of Sarasota home sales are down from June to July. Does this mean we should wait to purchase because prices will be decreasing with less sales?"
Only you know when the time is right to make a real estate purchase. The facts of the market are that sales did decrease in Sarasota County from June to July. What you may not have seen was that the decrease was only by 1%. Many contribute this slight decrease to a lack of available inventory over fewer buyers looking to purchase. Much like with any product, a limited supply accompanied with a higher demand will cause the market value to increase. The best way to compare real estate is looking at year-to-year instead of month-to-month for short term evaluation. In that regard sales are up by roughly 18% from June of 2012 to June of 2013.
"Will the prices of Sarasota homes continue to rise at the double-digit numbers that we have seen over the last 2 years?"
While no one has a crystal ball, the available date shows that the prices of homes will begin to slow. They will still continue in an upward trend, but may not offer the double digit increases. The reason for this is 2-fold. First, housing is not as "cheap" as it has been over the last few years. While we are still down substantially from the peak of the market, the Sarasota area has seen a 15-20% increase from the bottom. This increase has taken some potential buyers out their affordability range to make a purchase. The second reason is that we have seen an increase in mortgage rates, which have caused some buyers to pause on purchasing. When rates were in the low 3s, most felt they these rates had bottomed out and needed to buy something immediately. Now that rates are in the 4s, and based on recent reports may be staying there for a while, the overwhelming urgency we saw has subsided a bit. This new level of rates is still much lower than what we saw just a few years ago, but slightly up from the historic lows. Now that buyers appear to be more comfortable with the rates maintaining current levels, some are thinking through their purchases longer.
"There have been reports that we are on the verge of another real estate bubble in Sarasota because of the historic level of homes being purchased and the pricing increases. Are we going to see the same thing that happened in 2008?"
This market is much different than the one that led to the real estate collapse in 2008. The most important thing to keep in mind is that those who are, and have been, purchasing over the past 4 years have been doing so under much stricter lending regulations. Every borrower is put through a much more rigorous application process in order to be approved for a loan. Many are purchasing with conventional loans and average roughly 20% down. In addition to these buyers, a huge percentage of Sarasota area buyers are using cash for their purchases. What this situation leads us to is a much stronger basis of value for neighborhood stabilization as the risk of potential default by these types of buyers is incredibly limited.
Keith M. Redding has been licensed to practice real estate since 2005 and is part of an executive team responsible for over $550 million is residential and commercial sales. His experience and aggressive approach to the real estate business has resulted in Keith being one of the most recommended Realtors in the Sarasota area. As Broker of Key Solutions Real Estate, he manages a staff of 21 Realtors and employees and is hands on with almost all of the transactions conducted by this firm. If you would like to have your real estate questions answered please contact Key Solutions Real Estate Group, or call (941) 894-1255.