7 Steps to Buying a Home
Posted by RaveisFlorida.com Support on Friday, May 26, 2023 at 3:45 AM
By RaveisFlorida.com Support / May 26, 2023
Comment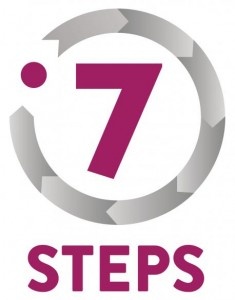 Buying a home is one of the most important financial decisions in anyone's life. Perhaps you are getting ready to start a family. Perhaps you are upgrading from your first home. Or perhaps you just want to make an investment. Whatever circumstances surround your purchase of a property, there are crucial steps to be followed to ensure you get the place that that suits your style, budget, and needs. Making certain that you do everything correctly can make the whole process much less of a hassle. Have a look at the seven steps to buying a home:
1. Figure out your finances
This is a vital first step. You must determine how much house you can afford. Get an idea of what kind of down payment you can make. Keep in mind that it is highly advised to pay 20 percent up-front for a home in order to avoid private mortgage insurance (PMI).Be sure to keep enough money aside to live on and for emergency purposes. A good rule is to have three to six months of expenses in a savings account. Once you know what your down payment is, you can have a better idea on what price range meets your budget. Generally speaking, lenders adhere to a 28/36 rule. A mortgage should not account for more than 28 percent of your net income. And, when you combine a mortgage payment with things like student loans and car payments, it should, all together, not exceed 36 percent of your net income.
2. Obtain pre-approval for a loan.
Before you even start looking for a house, make sure you can get a loan. The worst thing is to fall in love with a property only to find out you can't get a loan for it. Have a lending institution check your employment, income, and other assets and write up a pre-approval letter for a loan. This requires only a small fee, but more importantly it lets you know what you can afford at this time. Moreover, it lets the seller know that you truly aim to purchase a home very soon. This saves all parties involved a lot of time.
3. Look for homes.
Now it's time for the fun part. Search listings in neighborhoods that you like and at places that meet your budget. Get an idea of the market in different communities and discover some houses or apartments that you like. Find out what real estate companies do a lot of business in the area and call their offices. Make sure your agent knows your budget. This ensures that you aren't taken to spots way out of your price range.
4. Put in an offer.
Once you have found a home that meets your financial and personal needs, make an offer. When you do this, you will have to sign your name to a contract that is legally binding. If the seller accepts the offer, then you go on with the sale. Do note that the contract has contingencies. These include things like disclosures, appraisals, and inspections. For example, if a serious mold problem is discovered, the buyer has the right to get out of the contract. This guarantees the buyer a sort of safety net when making an initial offer.
5. Disclosures , inspections, and appraisals
These three important steps are necessary before closing a deal. A disclosure forces the seller to reveal any information that may devalue a property. Typically, this is in the form of yes or no questions about certain aspects of the house that could affect its value, from problems with plumbing to foundation issues. For example, many states require sellers to answer questions about the presence of lead in the house. An inspection is another very important part of the process. Have a third party certified inspector look at the house and see if anything is wrong. The last thing you want is to buy the house and find out something is broken that may cost you thousands of dollars. For example, finding out the septic tank is not functioning correctly could save you lots of money because repairs on those can cost well over a thousand dollars. If a problem is discovered, you can negotiate getting it fixed or a price cut with the seller. Things like the air conditioning, water heating, and plumbing absolutely must be inspected. An appraisal helps determine that you are getting a fair price. The lender will send a third party appraiser to estimate the value of the home. If the price is deemed to be fair, then you can go on with completing the loan application.
6. Get final loan approval and commitment
If you have already obtained pre-approval, going through this process should be much easier than it would have been. Make sure to get the mortgage that is right for you. Some things you want to think about are the time frame and what kind of interest you want for the mortgage. Be 100 percent the loan is right for you before committing. A long 30 year mortgage will have lower monthly payments and could make it very easy for you to make payments and invest the extra cash. However, if you are the type of person that has a habit of spending extra money, going with such a long loan will not be financially beneficial to you. 10 and 15 year loans offer the opportunity to spend less money on the house in the long run. Consider your options and go with what best suits your spending habits and income. Choosing between a fixed mortgage and an adjustable rate mortgage is also an important decision. If the market has very low interest rates, going with a fixed mortgage could save you lots of money. However, if interest is high at the time of purchase, a variable mortgage could offer you the chance to save money when those rates lower. Other loan types include a Federal Housing Administration loan, a VA loan, a balloon mortgage Loan, and a reverse-mortgage.
7. Final considerations and closing.
Before officially closing the deal, go back to the property to take one final look and make sure everything is up to the same standard it was the last time you saw it. The last thing you want is to walk in and see something is missing that should have been there. At closing, contact your lawyer and lender and set up a date to sign the documents. This is usually completed at an attorney's office or at the title company. Plan on signing all sorts of papers and documents. The statement shows final costs and other fees. Funds can typically be wired or written as a check, but be sure to check with the financial institution involved first.
---
If you have any questions about buying your next home, please "Ask An Expert." Don't hesitate to contact the team at William Raveis Real Estate for assistance, or call (941) 894-1255.