5 Steps to take in selling your home
Posted by Brian Tresidder on Friday, July 17, 2020 at 3:42 AM
By Brian Tresidder / July 17, 2020
Comment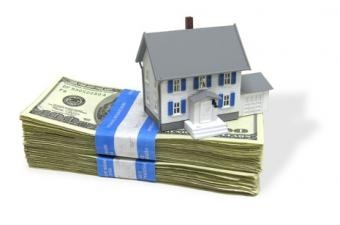 Selling a home is one of life's biggest decisions. When you're balancing the sale of your current home with the purchase of a new one, you might find yourself a bit overwhelmed. Follow these tips to get your home ready to sell.
1. Find out your home's value
Most homeowners have a relatively good idea of their home's value. They get fliers in the mail, look at nearby homes for sale online, or even go to open houses. When it comes time to sell however, you need a firm idea of your home's "market" value. Market value is what a buyer is willing to pay on the open market. Having a reputable local agent from Key Solutions Real Estate assess your home is the first step toward getting a realistic idea of your home's value.
We would be happy to provide you with a Comparative Market Analysis (CMA). After touring your home, the agent will get back to you with specific information about the market, recent comparable sales and a professional unbiased opinion of your home's value.
2. Take a

good honest look at your home

Sure, you love your home, but the things that you see as quirks or minor flaws can be deal breakers for buyers who aren't sentimentally attached to your home. You need to remove the emotional aspect and view your home as a product you're selling. From worn down carpeting to walls that need repainting, minor projects are easy to fix and they'll give your home a quick facelift. If you want to know ahead of time what will need to be fixed, you can hire your own home inspection so you can be prepared for a big expense like a new roof or water heater.
3. Ensure your home is ready from the outside, too
Curb appeal is very important when you're selling it. The walk to your front door should be clear of clutter, inviting and pleasing to the eye. Make sure your grass is healthy, mowed, and any bare spots are being repaired. Get your weed trimmer out and trim the edges so the entire yard looks neat and manicured. Empty garden beds will make the house look much more presentable if they're filled with fresh, colorful flowers. If your siding is in good repair, get out the pressure washer and wash off any dirt build-up so it looks shiny and clean. The windows should also be washed so they let light into the home. If your driveway is particularly cracked, it might be a good investment to hire a professional to fill the cracks in or repour the driveway.
4. Remove

Your Personal Effects

A staged home sells much better than one that isn't, but that still means you need to remove your personal effects from the home. You might love that gallery wall of family photos, but when someone comes into the house intending to buy it, they want to imagine themselves living there. Pack away your pictures, your kids' artwork, and anything else that clues the family into who's living there. You can still keep it inviting and cozy with candles, neatly arranged furniture, and tasteful decor. Considering storing some furniture pieces to keep your home as open and clean as possible without making it lose its homey appeal.
5. Get ready to List your home
Now it's time to get the property officially "listed". Your home should be "open house ready" as your agent will be taking photographs. Listing photos are people's first impression of your home. Try to be flexible with allowing people to see your home. This doesn't mean you have to let people come last minute at 8 PM at night, but you shouldn't set a strict showing schedule. Even though you may be busy, potential buyers are as well, so be open in letting people see your home. This means keeping your home clean at all times, too (another reason to get rid of excess clutter as you stage).
With the help of one of our reliable and experienced real estate agents and realistic expectations your home selling adventure will be a relatively easy process. Being honest about what your home is worth and the condition it's in will make all the difference in how quickly you're able to sell it.
We'd love to help you sell your Sarasota home. Please don't hesitate to contact the team at Key Solutions Real Estate Group for assistance, or call (941) 894-1255.