5 Questions To Ask Yourself About Keeping Your Current Home As A Rental Property
Posted by Brian Tresidder on Sunday, October 12, 2014 at 9:44 AM
By Brian Tresidder / October 12, 2014
Comment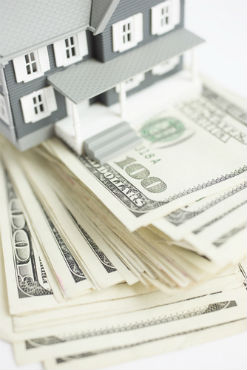 Most people who buy a second home are trying to leave a 'starter home' situation. They now can afford a more desirable neighborhood, a newer home, or one with more space and amenities. However, some people who want to buy an upgraded home may wonder if selling their existing home is really necessary. Can't people keep their existing home as a rental while buying a new residence?
There are several good reasons to keep an existing home as a rental when buying a new house. It takes a long time to build equity in a home and maintain it; many home owners understandably are reluctant to give that up. It makes sense to keep your old home as an investment and continue building equity in it — but only if you can afford this. Can you afford to buy a new home and rent out your old one? Read on to find out.
How Does Home Ownership Affect Your Purchasing Power?
This subject should be discussed with one of our real estate agents and a mortgage specialist. However, there are few issues that you can consider on your own. If you decide to sell, taking all the equity from your current home and investing it in your new house, you will be able to buy a much more expensive house than if you do not sell. Your profits from the sale can be used as a large down payment on your new home.
However, many people upgrade to more expensive homes even if they keep their old one as a rental. The fact that they have a rental property is viewed favorably by banks and lenders. Go out and see what homes would be in your price range if you decide not to sell your current home. While these will be less expensive than the home you could buy if you sold, keeping a rental is an investment and a great long term financial decision. 
All investments require some sacrifice: investing money rather than spending it on temporary desires. Keeping a home as a rental is no exception to this rule. However, it is important to be realistic about what kind of new home you can afford without cashing out the equity in your current home.
How Much Does It Cost to Own a Rental?
Before you decide to keep a home as an investment property and rental, it is important to investigate the rental market in your area. What are the chances of keeping your home rented all of the time? What kind of rent can it fetch in your area? Will you get enough rent to cover the mortgage, upkeep, and the occasional vacancy? Are you willing to take a small loss occasionally?
While any losses will actually be investments in the equity of your rental home, you need to know whether you can occasionally take a loss while still paying your new mortgage and other expenses. Most landlords do not make a profit in their first several years of renting. However, you will profit over the long term because your renter will pay your mortgage for you, building your equity.
Can You Rent Your Home Quickly?
Rental markets vary even within the same city. However, once you have a new home under contract, you will need to find a renter quickly. Few people can afford the costs of buying a new house along with an additional mortgage. Thus, it is important to know whether your potential rental is in an area where houses are rented quickly. Most landlords begin showing their rental home when contingencies have been removed on the new one, within several weeks of closing. 
Can You Be a Landlord?
Your rental home is an investment. In order to get maximum profit from this investment, you need to choose tenants carefully. You need a tenant with a good credit and rental history who plans to stay for a long period of time. Find out what contract terms are necessary and also what local laws apply to tenants and landlords. A landlord is a businessperson; do your homework for future success.
Many home owners, especially those who plan to move to another area, hire a property manager to handle their rental for them. There are several advantages to this, namely that the property managers will handle the paperwork and footwork of being a landlord along with necessary repairs and maintenance. If your budget allows it, hiring a property manager is almost always the best option.
Will Renting Your Home Complicate Your Taxes?
People who are renting out a home often discover unpleasant surprises when they go to file taxes. First, income from your rentals is taxable, although this can be offset by repairs and other costs of maintaining the home. In addition, you may have to pay taxes on profits from the rental home if you ever sell it. While there is a homeowner's tax benefit that absorbs much of this tax burden, it only applies if the owners have occupied the home for two of the prior five years. Taxes on an investment home can be tricky, so it's important to consult an accountant.
While owning a rental property is a great investment, it can be complicated and is not the right choice for everyone. Educate yourself as much as possible before making this leap.