3.8% Tax: What's True, What's Not
Posted by Brian Tresidder on Friday, July 17, 2020 at 3:48 AM
By Brian Tresidder / July 17, 2020
Comment
Some homeowners may have seen an email that has been making the rounds claiming that those who sell their Sarasota Real Estate property after January 1, 2013, will be subject to a new tax of 3.8 percent. The tax was voted in with the passage of Obamacare, during the wee hours of March 21, 2010. This bill has caused much controversy since its passage, but many people remain unaware of the exact provisions of the 3.8 percent tax.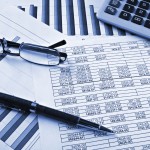 The tax will only affect between 2 and 3 percent of the citizens of the United States. In order for this component of the bill to affect you, you must have unearned income in excess of $200,000 and you are filing as a single person or $250,000 if you are filing jointly. The $200,000 or $250,000 can come from a combination of factors including capital gains on any Sarasota Investment properties, dividends, stocks, interest payments and net rental income to name just a few. It will be necessary for homeowners to check with their CPAs or tax attorneys to find out if they will be impacted.

At the time of the closing, the 3.8 percent will never be collected. Those affected by the 3.8 percent will have to pay the amount when they file their next tax. If you are buying a property, then you will never have to pay the 3.8 percent. If the home that you are selling is your primary residence, then you will receive a $250,000 for a single person and a $500,000 exemption for those filing jointly before you have to worry about the capital gains.
Some Simplified Examples
Bob Shirk bought a Siesta Key Home For Sale on January 1, 1986, for $40,000 and lived in the house until January 2, 2013. He then sold the house for $120,000. His capital gain would be $80,000. Assuming Bob Shirk had no other earned income, this law would not affect him. His capital gain was well under the $200,000 for a single person.

Let us assume that Bob Shirk bought the same Siesta Key Home, sold it for the same amount and also owned a Lakewood Ranch Condo which netted him $125,000. Then, since the house in Sarasota, was his primary residence, he would not have to claim that amount since it was his primary residence and he received less than $250,000. He may have to pay taxes on the $125,000 depending on his individual circumstances, but not the new 3.8 percent tax.

So let us look at an example where the new tax would apply. Bob Shirk bought the Siesta Key Home on January 1, 1986, for $30,000 and sold the home for $280,000, his capital gain would be $240,000. Since Bob Shirk is single if he had no other unearned income, he would get a $200,000 exemption for the home being his primary residence. He may then have to pay the new 3.8 % tax on $50,000. His total tax on this transaction, which would be due when he filed his next tax return, would be $1900.

Another example where this new law would apply is on homes that are not your primary residence. If Bob Shirk bought a Longboat Key Condo for vacation for $50,000 and sold it for $300,000, his capital gain on the property would be $250,000, he would have to pay the 3.8 percent tax on the $50,000. The first $200,000 of unearned income is always exempt. He would have to pay an additional 3.8 percent on any other unearned income.
Some Realtors, tax attorneys and CPAs have urged their clients to sell their home before January 1, 2013, to avoid having to pay this new fee, which the Obama government refuses to call a tax. The truth is that only between 2 and 3 percent of the property sales in the United States would be affected by the law.
The National Association of Realtors originally said that they intended to lobby to have this part of Obamacare repealed. They have now said that they will not fight this law, because of the small amount of sales that would be affected.

Those Realtors, CPAs and tax attorneys who are urging the sale of property before the law goes into effect may be giving bad advice in this economy when housing prices are still depressed in most markets. The difference between selling when housing prices is depressed and waiting a few months until the housing market recovers may very well compensate for the additional tax that some sellers will have to pay.
If you would like to speak to one of our knowledgeable Sarasota Real Estate Agents about your home or investment properties, please call us any time (941)894-1255