3 Reasons Why You Should Get Pre-Approved Before Shopping For A Home In Sarasota, FL
Posted by Brian Tresidder on Friday, July 17, 2020 at 3:41 AM
By Brian Tresidder / July 17, 2020
Comment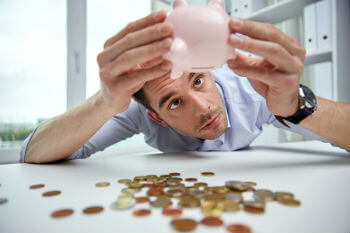 In the past, people could take their time to buy a house — but times have changed, and in many areas, if you are a buyer, you are facing a lot of competition. For this reason, if you are looking to purchase a property and want to ensure the process is a smooth one, you need to have a pre-approval in hand, and here are three big reasons why.
Expedite The Buying Process
The Internet has completely changed the real estate market, and they now are moving faster than ever before. With so many available websites and social media outlets for savvy property buyers to let their fingers do the shopping online, you are facing a lot of competition from other buyers who are also extremely motivated to get a house. These buyers get instant notifications from their real estate agents so they can view homes as soon as possible. If they have already received their pre-approval from a lender, that can move them through the process with greater speed. This can leave another buyer who hasn't received their pre-approval in a challenging situation, as he or she will struggle to excite a seller if they have to wait around for the financing approval.
Know How Much You Can Afford To Borrow
If you are looking for a house, be aware of your current credit scores. This comes into play when you are shopping rates with lenders. It's also wise to know what you can afford for your monthly payment when determining the price of a house. Being aware of all your options before you start a property search is helpful and smart. if you take the time to get a pre-approval, you are not going to end up disappointed or on the outside looking in when you want to purchase that property
It's Hard To Compete With Other Buyers
Finally, as mentioned, if you are looking for a house, condo or anything else, you are going to compete with a lot of buyers who are prepared, motivated and excited to buy a house. If you walk into the transaction with nothing to offer but hope, you haven't come prepared. You need to prepare well in advance before you show up on a seller's doorstep so that they'll take you seriously. Most buyers today realize this and create relationships with their lenders and agents so that when the time comes, there's nothing in the way to stop or hold up the transaction.
First start by organizing all pertinent documents that a lender will ask for. These include but are not limited to: income documentation, other assets, debt and your credit ratings. That should be the first step in your property buying process, unless you plan to pay with cash. Once you've been given the thumbs-up on your application, you'll receive an approval notice which you can then use to prove to the seller to show just how serious you are.
For more mortgage tips or to find out more about Sarasota real estate, the Key Solutions Real Estate team is here to help! Send them a message online or give them a call at 941.894.1255 for more information.