Gina Penzotti, PA
Realtor®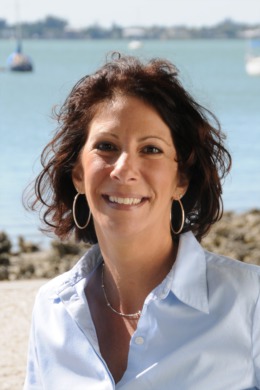 Welcome to paradise!
As a 26 year resident of Sarasota, Gina has witnessed tremendous change and growth in the area. With 15 years of experience as a realtor here she has gained extensive knowledge and resources to provide her clients with a first-class experience - whether buying or selling a property.
Gina prides herself on her professionalism and attention to detail, creating a seamless experience for her customers. Her commitment to the real estate industry, during bull and bear markets, is evident in the personal dedication she has always provided to all who cross her path resulting in an exciting and stress free experience.
She enjoys walking the beach, yoga, bike riding, time on the golf course and experiencing all that Sarasota has to offer - its beaches, nightlife, & culture.
Gina also enjoys giving back to many local charities, including Suncoast Charities for Children, SPARCC, Toys for Tots and Christmas Adopt-A-Family.
Gina has been designated a 5 Star Realtor multiple times as well as being a recipient of numerous President Circle Awards. Born in Western New York and raised in Southern Connecticut she originally moved to southeastern Florida and eventually made her way to Sarasota.
Whether you are looking for waterfront/gulf property, a golf course view, your first home, your dream house, or anything in between, let Gina help you make it your reality!