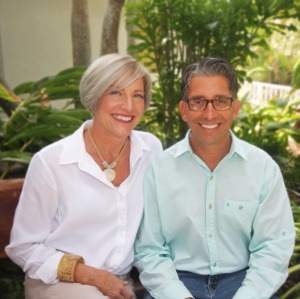 With 25 years of real estate experience in Sarasota and her Islands, Tracy's and Abe's experience offer clients unparalleled world-class service. Tracy's 20 years in fine dining and restaurant industry provides their clients with extreme attention to detail, quality and taste - fusing cultural refinement with the most enjoyable transactions. Abe is a senior-level executive with 25 years of private and public sector business, with an emphasis on technology and contracts. His expertise lies in aligning a customer's vision with market opportunity, while fiercely negotiating for your benefit.

Tracy Fippinger and Abe Uccello are the Realtors that listen intently, are dependable, reliable and loyal. As ambassadors to Sarasota, they understand the stuff that makes a community: the homes, neighborhoods and businesses that house and serve people contribute to the value of a brighter future for Sarasota. Thank you for living in Sarasota!
Enjoying SRQ is living SRQ. So please…ENJOY!