Ashley Nevadomski
Certified Waterfront Specialist, Luxury Property Specialist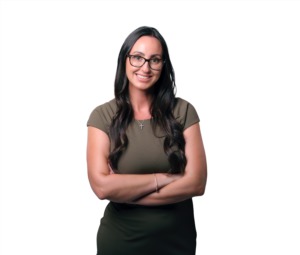 Ashley Nevadomski is one of few people considered a Sarasota native.  This gives her a unique insight into all that Sarasota has to offer.  Growing up experiencing the beach, Ringling bridge, the changing demographic and watching Sarasota grow into what is has, allows her to help any buyer navigate the area best.  Ashley got her start in real estate back in 2007 after graduating from Riverview High School.  Soon after, Ashley decided to focus on education and attended SCF for her Associates and later attained her Bachelor's degree in Elementary Education.  Shortly after, Ashley decided it was time to get back to her love of Real Estate and has been working since then helping buyers and sellers with all of their real estate needs.
William Raveis Real Estate has allowed Ashley to continually pursue her passion in the field of sales and helping people find their forever home.  Being born and raised here, she finds that there is a unique culture of her hometown that sets it apart from so many other areas and she is thrilled to showcase it's beauty to clients.  She takes great pride in knowing a great amount of history of this town and all it's many back roads and communities throughout Sarasota, Siesta Key, and Lakewood Ranch.
If you ask her how she conducts herself as a Realtor, her answer is easy.  She feels she sets herself apart from others by being guided with the same values she holds within the walls of her home: trust, honesty and professionalism.  Her goal is to create long lasting relationships based on those values.
In her spare time, you will likely find Ashley enjoying anything with her children and family.  When she has some time to herself, she loves to skydive, walk the beach or Ringling bridge and enjoy time with her Husband.