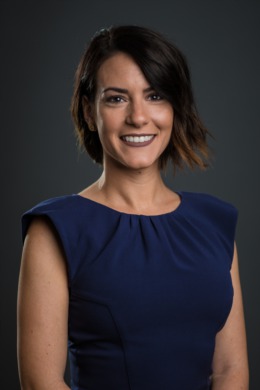 Alyssa Frudakis is a Florida native, having been born and raised in Sarasota and now residing in Lakewood Ranch. She attributes much of her real estate success to her first-hand knowledge of the area and school system, as well as the Florida lifestyle and amenities that the gulf coast has to offer.

Growing up, she attended Pine View School for the Gifted in Osprey, Florida. Alyssa continued her educational career at The University of Central Florida where she attained a Bachelor of Science in Business Administration. During her studies at the University of Central Florida, Alyssa held Dean's List and President's Honor Roll standing. After college, Alyssa gained experience in operations management, sales and marketing, as well as project management. It was only a natural progression for Alyssa to immerse herself into her family's real estate and construction businesses in 2010.

Alyssa's experience in the construction industry allows her to efficiently assist real estate customers with understanding renovation and building expenses, while introducing them to her most preferred vendors for all services.

Alyssa's background in business marketing and management, combined with her ample knowledge of the gulf coast real estate markets, enables her to deliver the utmost quality service to her customers. Alyssa utilizes a variety of marketing techniques, negotiation tactics, and market data organization to better serve both, buyers and sellers.

With her over 13 years of outstanding customer service relations and leadership experience, Alyssa brings a wide array of skills, knowledge, passion, and integrity to better serve the Sarasota, Bradenton, Lakewood Ranch, Saint Petersburg, and greater surrounding markets.